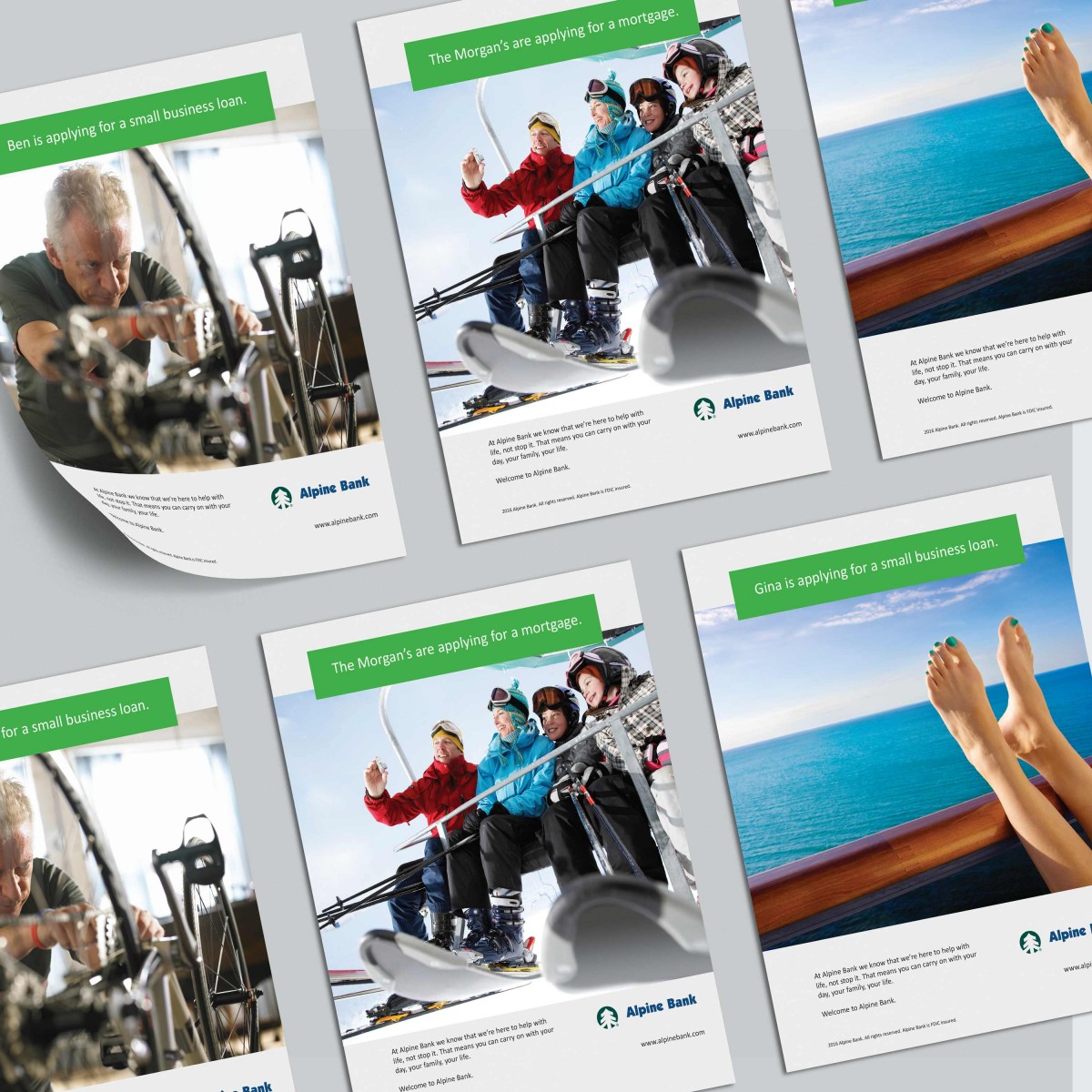 Alpine Bank Business Pitch
Project: Campaign
Brief: Create a visual campaign with a focus on dedicated local banking and the ease of using services.
Solution: Alpine Bank is a Colorado bank that embraces the local flavor. To pitch their business, we worked with ide8 Marketing to create a series of materials that would focus on the unique business and lifestyles of Coloradans. We visually crafted the truism that locals would rather be doing the things they love, in business and in play, than standing in line at a bank.
The campaign was applied to advertising, mobile banking units, and billboards.