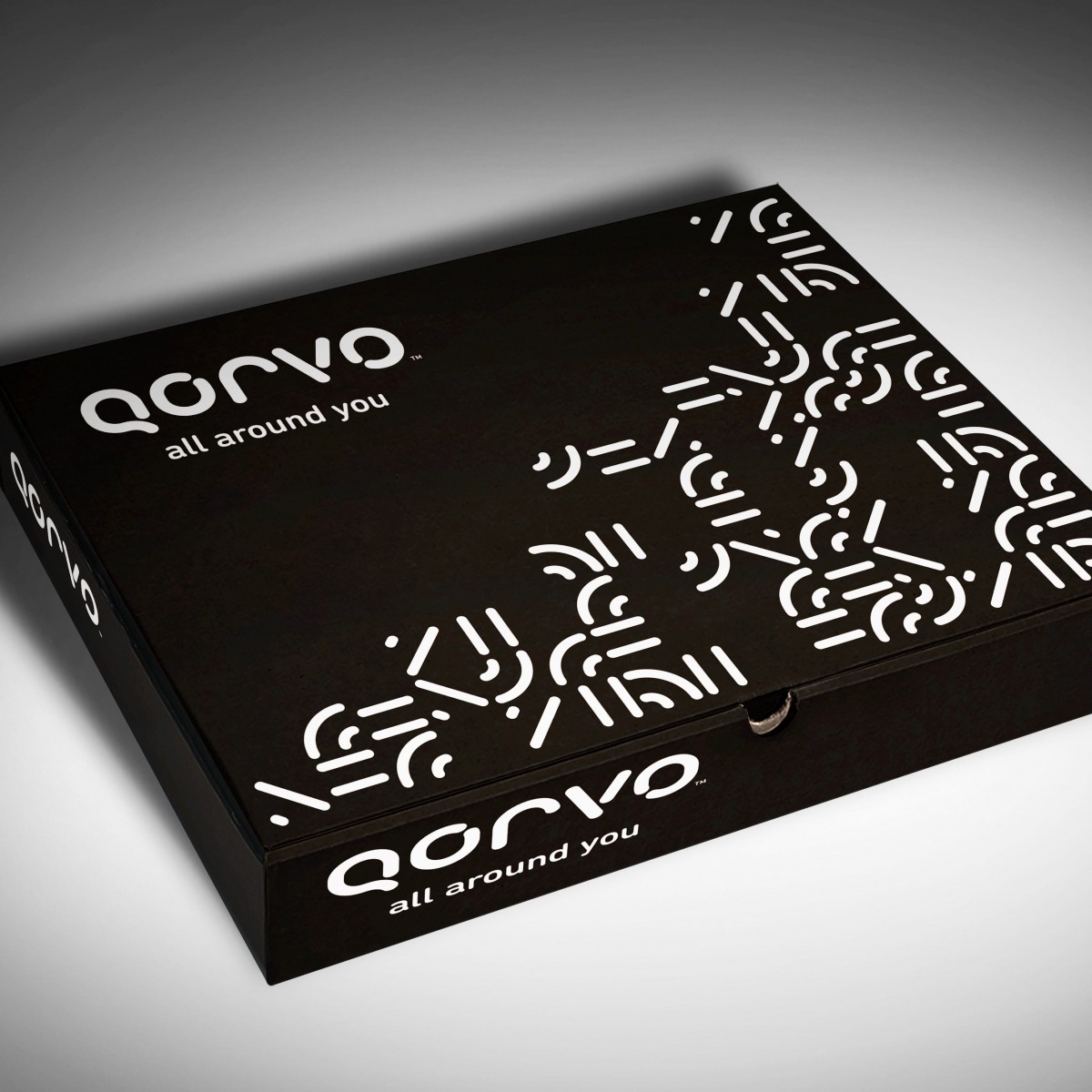 Project: Package and Brand Management
Brief: Create a durable box to contain working products, instructions, and specifications sent to clients. Packages are received by engineers who design, test and place the equipment into their own products. The Qorvo brand must be visible and follow established standards.
Solution: Qorvo is one of the giants in RF solutions, so we used their emerging brand to its full advantage, keeping the logo prominent and using the brand signal elements as a stand out graphic. The corrugated box with a modular interior is flexible for the varied product parts it will contain.
Final artwork and print supervision were provided to Qorvo's vendor.