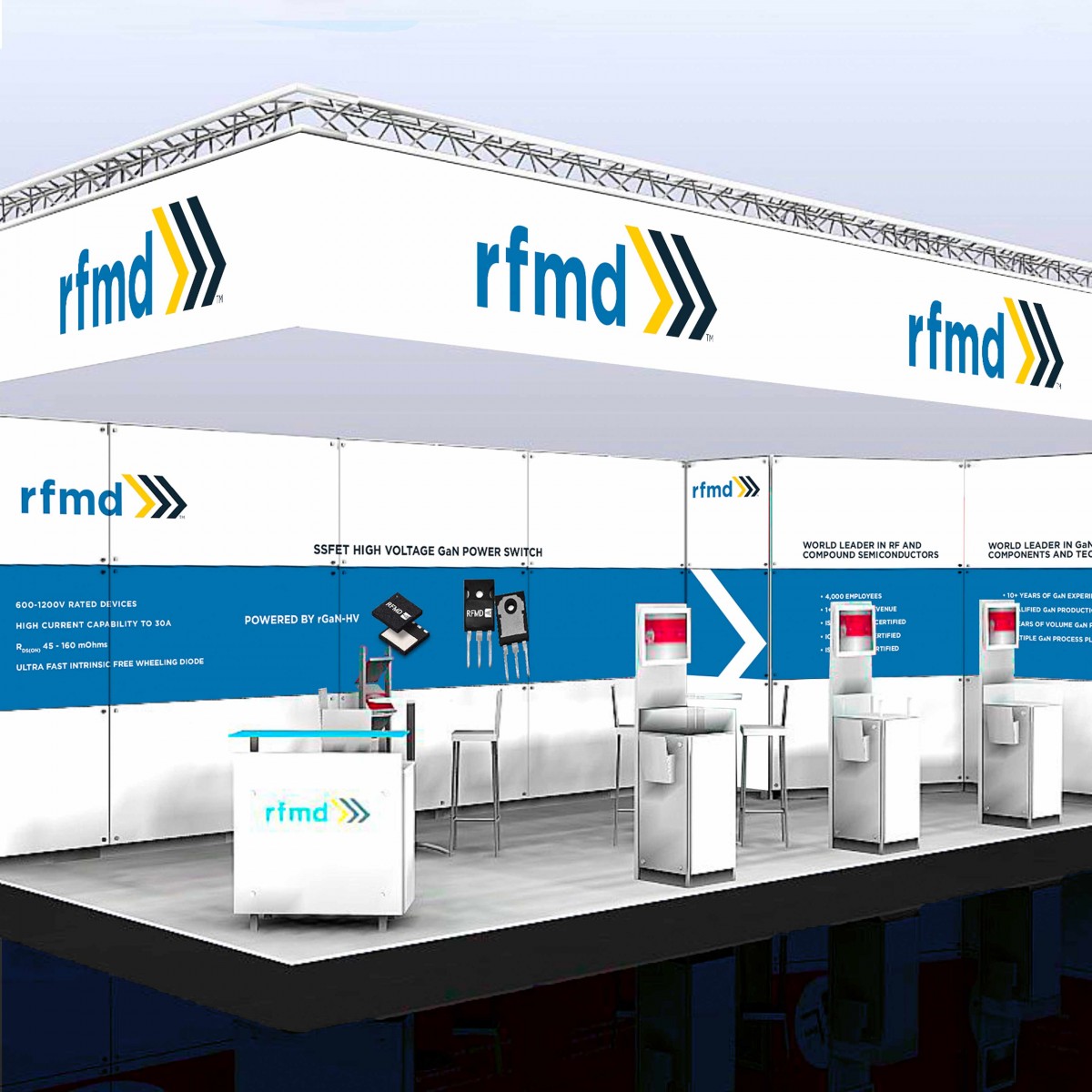 RFMD PCIM Trade Show Exhibit
Project: Trade Show Exhibit and Brand Management
Brief: Create graphics for a lighted booth with an emphasis on products.
Solution: RFMD is an annual participant at the PCIM exhibit and conference, featuring companies and products from the power electronics, intelligent motion, renewable energy, and energy management sectors. Along with an oversized booth, we made their presence known by logo placement on overhead structural banners. The look was kept clean using white lexan panels with a stripe of blue running throughout. Graphics were screened onto the panels, podium and display cases with interactive kiosks.
The artwork was prepared for RFMD's vendor to produce on site.