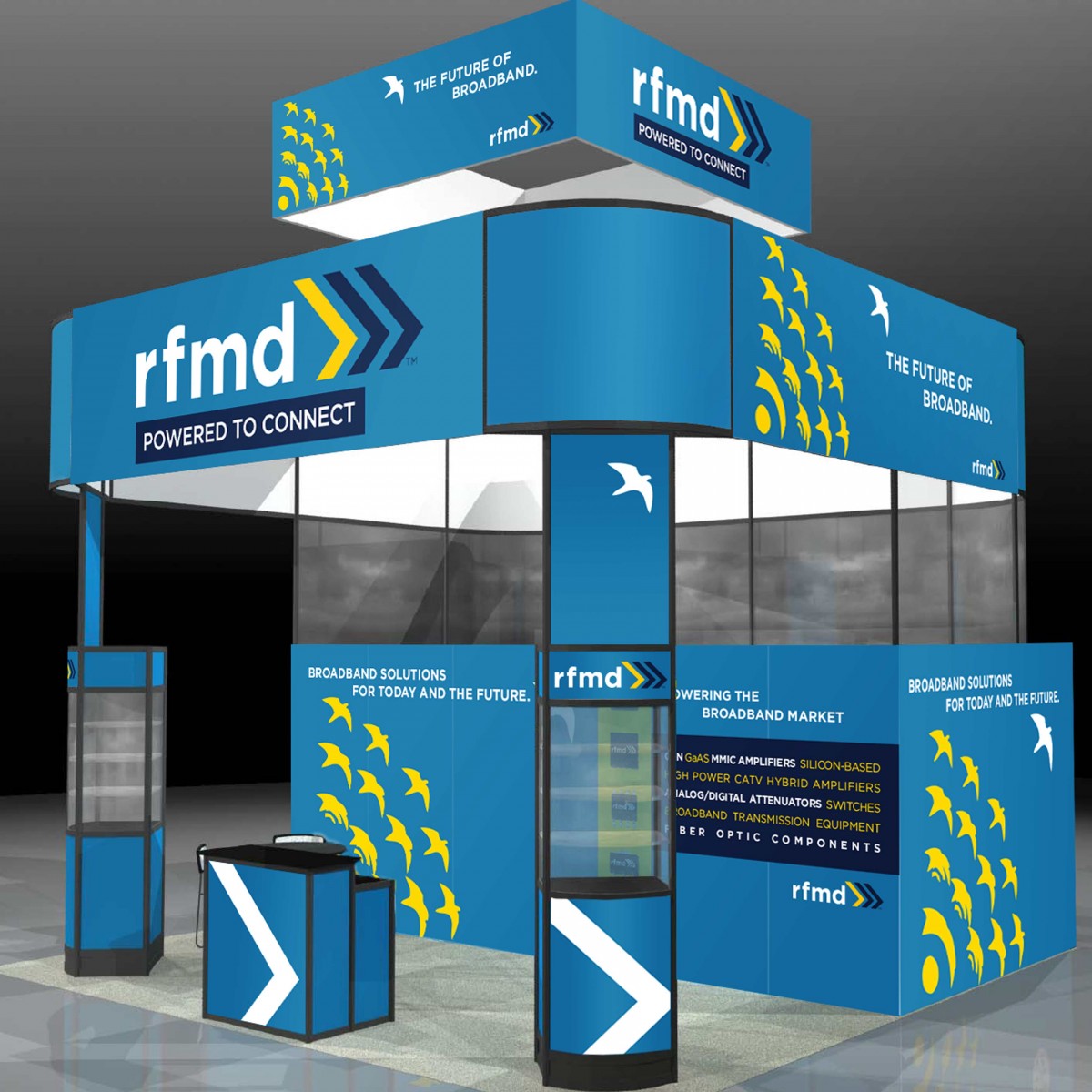 RFMD SCTE Trade Show Exhibit
Project: Trade Show Exhibit and Brand Management
Brief: Create graphics for a lighted booth, with areas for product show cases.
Solution: Booth graphics were created for RFMD's annual participation in the SCTE exhibit and conference, featuring companies and products from the cable and telecommunications sectors. The design included graphics for the floating header, structural header, walls, display cases and podium. Using corporate messaging and color, RFMD stood out in the crowd.
Digital files were provided to RFMD's vendor for production on site.