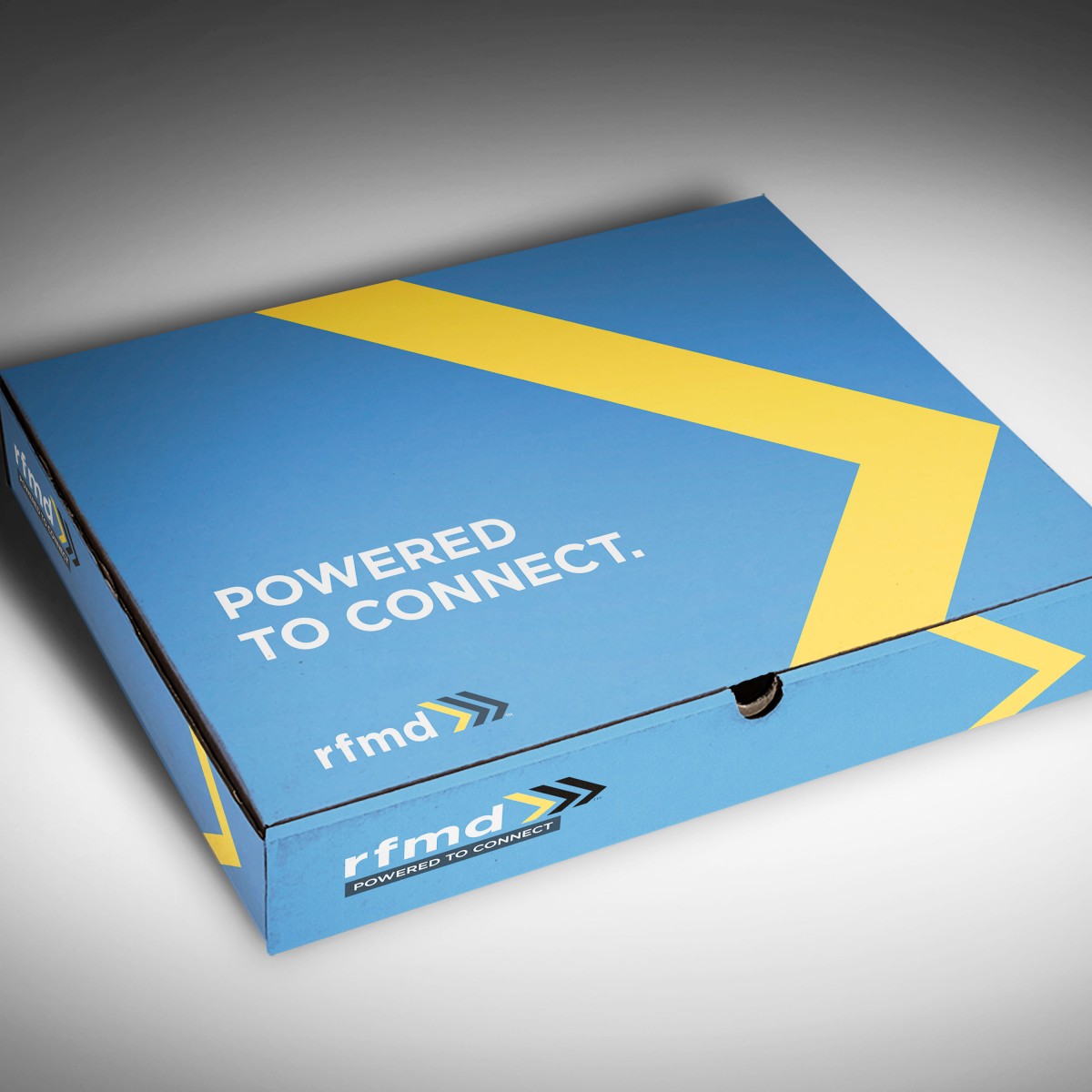 Project: Package and Brand Management
Brief: Create a durable box to contain working products, instructions, and specifications for future client products. Packages will be received by engineers at manufacturing companies who will design, test and place the contained materials into their own products. The RFMD brand must be visible and follow established standards.
Solution: RFMD provides RF solutions to makers of wireless products. The packaging was kept simple, using an oversized chevron and the enlarged tagline proved to be the only copy necessary. The corrugated box is designed with a modular interior to be flexible for the varied product parts needed by different customers.