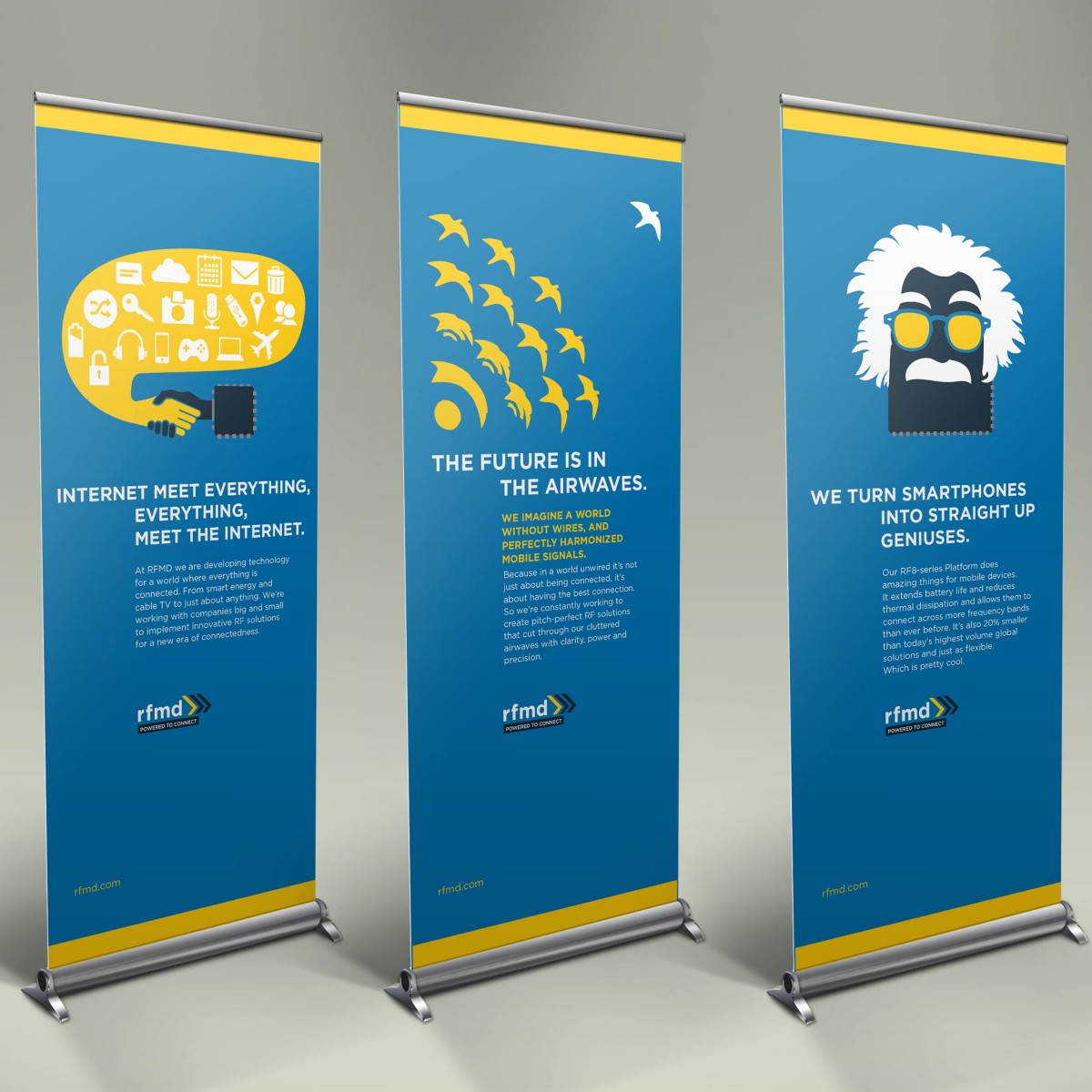 Project: Signage and Brand Management
Brief: Create signage for use in various venues that are portable, durable and carries the corporate message and brand standards.
Solution: RFMD, a leader in RF technology, wanted to announce their new brand in multiple venues. Along with permanent signage, we created a series of portable banners to bring to meetings or events that grabbed attention with the color and illustration. Banners were created to be used as a series or stand-alone and are easy to switch out when different messaging is required.